In 1925 at the age of 12, Doris Duke became the richest little girl in the world. She was the only child of American Tobacco Co. magnate James B. Duke. From then on her romances, philanthropies and eccentricities became fodder for gossip columns.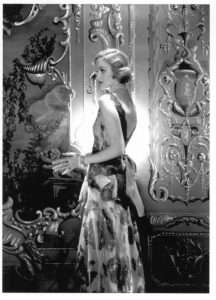 She inherited many millions – accounts of the specific amount vary -- and a Newport mansion built by Frederick Vanderbilt called Rough Point.
Her wealth multiplied during her lifetime and she gave away five times her original inheritance. She donated $1 million to her friend Elizabeth Taylor's AIDS Foundation. She supported animal rights and environmental causes.
And she cared about historic preservation, paying to save 83 historic buildings, including the Samuel Whitehorne House, Prescott Farm, the Buloid-Perry House, the King's Arms Tavern, the Baptist Meetinghouse, and the Cotton House. Along with her friend Jacqueline Kennedy Onassis, she saved Newport's early American architecture through the Newport Restoration Foundation, established in 1968.
Rough Point
After her death in 1993 (and contested will), Rough Point became the foundation's property.
Unlike the other Newport mansions, uninhabited for 60 years, Doris Duke lived in Rough Point until her death in 1993. The house bears her imprint, from her priceless art and antiques to her bedroom draperies by J.C. Penney.
Tours go from May to November and are limited to 12 people. Since 2003, the foundation staged an annual exhibit of her clothing, jewelry, silver or furniture. There is no gift shop because Duke thought they were in bad taste.
Visitors are treated to stories about Duke's remarkable life.
Doris Duke, the Legend
Doris Duke was an avid art collector, traveler and animal lover. She had two pet camels at Rough Point, Princess and Baby, who slept in a tent on the patio. A Middle Eastern businessmen threw them into a deal for a B-25 bomber she bought from him. During Hurricane Bob, hay was put on the floor and they were brought inside. One broke a mirror.
She hated being photographed, traveled under aliases and always minded her father's dying words, "Trust no one."
She had two husbands, diplomat James H.R. Cromwell and playboy Porfirio Rubirosa. She was rumored to have had affairs with Errol Flynn, surfer Duke Kahanamoku, jazz pianist Joe Castro and Gen. George S. Patton.
She confessed her money was a barrier to true love. In 1945, over a glass of wine at the Hassler Hotel in Rome, she told a friend:
All that money is a problem sometimes. It happens every time. After I've gone out with a man a few times, he starts to tell me how much he loves me. But how can I know if he really means it? How can I ever be sure?
Her only child, Arden, died at one day old. In her 70s she adopted a 35-year-old belly dancer and Hare Krishna Chandi Heffner, but disinherited her.
Her Newport Life
Doris Duke was an accomplished pianist and practiced twice a day. She especially loved jazz and gospel music. After the Newport Jazz Festival, she invited musicians to jam at Rough Point; she was even said to have played incognito at the festival.
She was good at the tango, tennis and building sand castles. She swam off the rocks at Rough Point and surfed in Hawaii.
She died at the age of 80, and her will was entangled in lawsuits for years. Many books and movies produced about her life.
"To Catch a Glimpse: The Newport Life of Doris Duke ," a lecture about Doris Duke's aesthetic taste in art and architecture will be held at Rough Point, 680 Bellevue Avenue, on Sept. 22 from 5:00 pm to 7:30 pm.
Photo of Rough Point, By John Phelan - Own work, CC BY 3.0, https://commons.wikimedia.org/w/index.php?curid=15208189; in bathing suit: By Source (WP:NFCC#4), Fair use, https://en.wikipedia.org/w/index.php?curid=42082593. This story was updated in 2017.